Spring 2022
May 2 – 4, 2022
RIPA SPRING TECHNICAL CONFERENCE!

Get ready for the return of  RIPA's Spring Technical Conference  in spring 2022 in the charming river city, Memphis, Tennessee.  The hotel will be the legendary Peabody Hotel.
There will be several important sessions including the Steel Drum, Plastic Drum and IBC Product Groups.   Also, a Product Group Plenary Session and a Suppliers Showcase Panel are being planned.  (There are no tabletop displays at the spring meeting.)
The Technical Conference is traditionally planned as a forum for not only owner/operators, but for plant managers and other plant personnel as well.   So, give some thought to how you and your colleagues will benefit by attending.
Memphis is a centrally located destination with many amenities and cultural attractions.   The food, the music, the river.  We will make sure your visit is remarkable.
FYI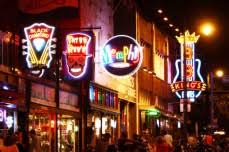 : The conference will begin with a Suppliers' Welcome Reception Sunday evening.   RIPA Supplier Members traditionally sponsor a significant share of the overall event.  Thank you to the Supplier Members for this special support!                                                                                                                                                                                                  Further information coming soon!
                                                                                                                                                                                                                                                                                        Memphis Hot Spot Bealle St.