2017 RIPA Technical Conference
April 23-25, 2017
Phoenix / Scottsdale, AZ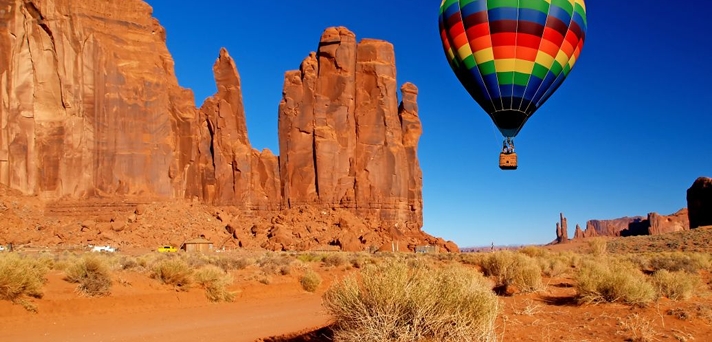 RIPA ENJOYS A SUCCESSFUL TECHNICAL CONFERENCE IN THE SUNNY SOUTHWEST: PHOENIX, AZ.
Over 120 RIPA members and their guests convened at the scenic Hilton Embassy Suites Hotel April 23-25, 2017 in Phoenix / Scottsdale, Arizona.  Under the sunny southwest skies, members enjoyed social events, educational sessions, Product Group meetings and extensive networking among colleagues and old friends. Also, the RIPA Board of Directors met in an open session attended by a record number of member observers.   Interest in the association and its mission seem higher than ever.
The conference kicked off with a lively reception hosted by RIPA's Supplier Members.    Each year, Supplier Members support the spring Technical Conference to make it a more lavish event.    Many thanks to then for their generosity and support!   Also, thanks to Mike Bank for providing live music courtesy his band Parkin' Lot,  which also features Al Haeger and "Lefthand Dan" Baltz.  A good time was had by all!
Steel Drum Product Group
The business sessions began with a meeting of the Steel Drum Product Group.    Chair Barry Wingard and RIPA's Technical Director, C.L. Pettit, led discussions on the periodic UN qualification testing for certain steel drum design types.   Members also were advised of RIPA's recent submission to DOT of a "petition for rulemaking" that, if adopted, would include in the Hazardous Materials Regulations ultrasonic testing as an approved leakproofness test method.   This would make the method available to anyone.   Currently, only a few firms have taken the arduous path of getting an individual Approval from DOT/PHMSA's Approvals and Permits section.
The group agreed that it might be time to take another look at remanufactured open heads with 1.1/.8/1.1 marks to see how they might fare in some trial testing.   Some members have come to the conclusion that the "right" combination of lids, rings and gaskets could produce very promising results.  Several people volunteered to participate in a testing project that will take place this summer in Chicago in tandem with the summer Board of Directors meeting (TBA).
IBC Product Group
Later that day, the IBC Product Group met to discuss  "selective testing" (i.e,. reduced testing) for differing gaskets in IBC caps, annual certification of certain design types, and a proposed "empty IBC" management approach.
The group also discussed the potential ramifications of a proposal to OSHA made by the industry group PackSafe (Industrial Packaging Safety Alliance) which would amend OSHA regulations on storage of flammables and combustibles to reflect current policies of the NFPA (National Fire Protection Association).  Some observers are wondering whether the changes would affect the current use of composite IBCs for a variety of materials classified as combustibles.  (RIPA's Board supports a public notice-and-comment period for the rule if it is proposed.  See more in in this newsletter edition.)
Product Group Plenary Session
The day's events also included a Product Group Plenary Session with topics of discussion of interest to virtually all members of the association.  These included driver and truck issues such as implementation of a rule mandating Electronic Hours-of-Service Logging Devices.   Other topics included the now somewhat dimmed prospects for an expansion of employees eligible for overtime pay.
C.L. Pettit reported on a DOT / PHMSA initiative to assign all reconditioners an "M" number for identification purposes, although existing "R" numbers can still be used to mark hazmat packagings.   Significantly, members were advised that all "M" numbers will eventually be subject to a mandatory 5-year renewal cycle.
RIPA President, Paul Rankin, guided attendees through the results of a recent survey of members which sought to assess the effectiveness of RIPA's messaging and communications tools.   One of the goal is to identify opportunities is to invest in those messages and tools which will deliver the greatest benefit in return.
Paul also discussed the recent events flowing out of press reports on reconditioning operations that were instigated by a "whistle blower" ostensibly working on the company's behalf.  Paul offered attendees many words of wisdom on how to properly respond to such a situation should it arise again.
Board of Directors Meeting
The RIPA Board of Directors met to review policies on certain regulations and standards, as well as planning budget, future conferences and new projects.   The Board and Chair, Dan Burek, were pleased to report that the association's financial, structural and operational footings remain sound.
Main Speakers Program
The following morning featured the Main Speakers Program.  Mr. Jim Curtis, a labor and employment attorney, advised attendees on a range of worker safety rules and OSHA enforcement practices.  He offered advice on how to be prepared for and respond to a visit by OSHA inspectors.
Next up was a 3-person panel from the Western Regional Office of DOT / PHMSA led by Mr. Jack Whitley and assisted by Field investigators Kimberly Flores and Bill Arrington.
PHMSA was very open to suggestions from the audience for ways to improve compliance and overall safety.   At one point, they even insisted they were "writing it down" so they could discuss key issues with officials in Washington, DC.   One suggestion offered was that the agency should perhaps bring more scrutiny to bear on emptiers who ship hazmat packagings off-site without first assuring that they are legally "empty".   PHMSA responded that such practice could be tantamount to shipping "undeclared shipments" which is many ways a serious hazmat violation.
Attendees very much appreciated the opportunity to exchange ideas with the agency in an open and relaxed environment.
The last speaker of the day was Mr. Dave Kolstrom who spoke in detail about using social media tools to maximize business development.   He described a number of real-world cases where business professionals were able to reach colleagues and customers with an optimal and productive social media strategy.