2019 RIPA TECHNICAL CONFERENCE

April 7 – 9, 2019

2019  RIPA TECHNICAL CONFERENCE  SAILS  INTO  HILTON HEAD,  SC
With spring having finally arrived, RIPA members gathered in early April at Hilton Head Island, South Carolina for the 2019  RIPA Technical Conference.
Attendees enjoyed a relaxed and quiet setting that offered optimal time for working sessions as well as business interactions and catching up with friends.
The conference began on Sunday evening with the  Suppliers Welcome Reception.   Everyone enjoyed the outdoor setting just off the beach.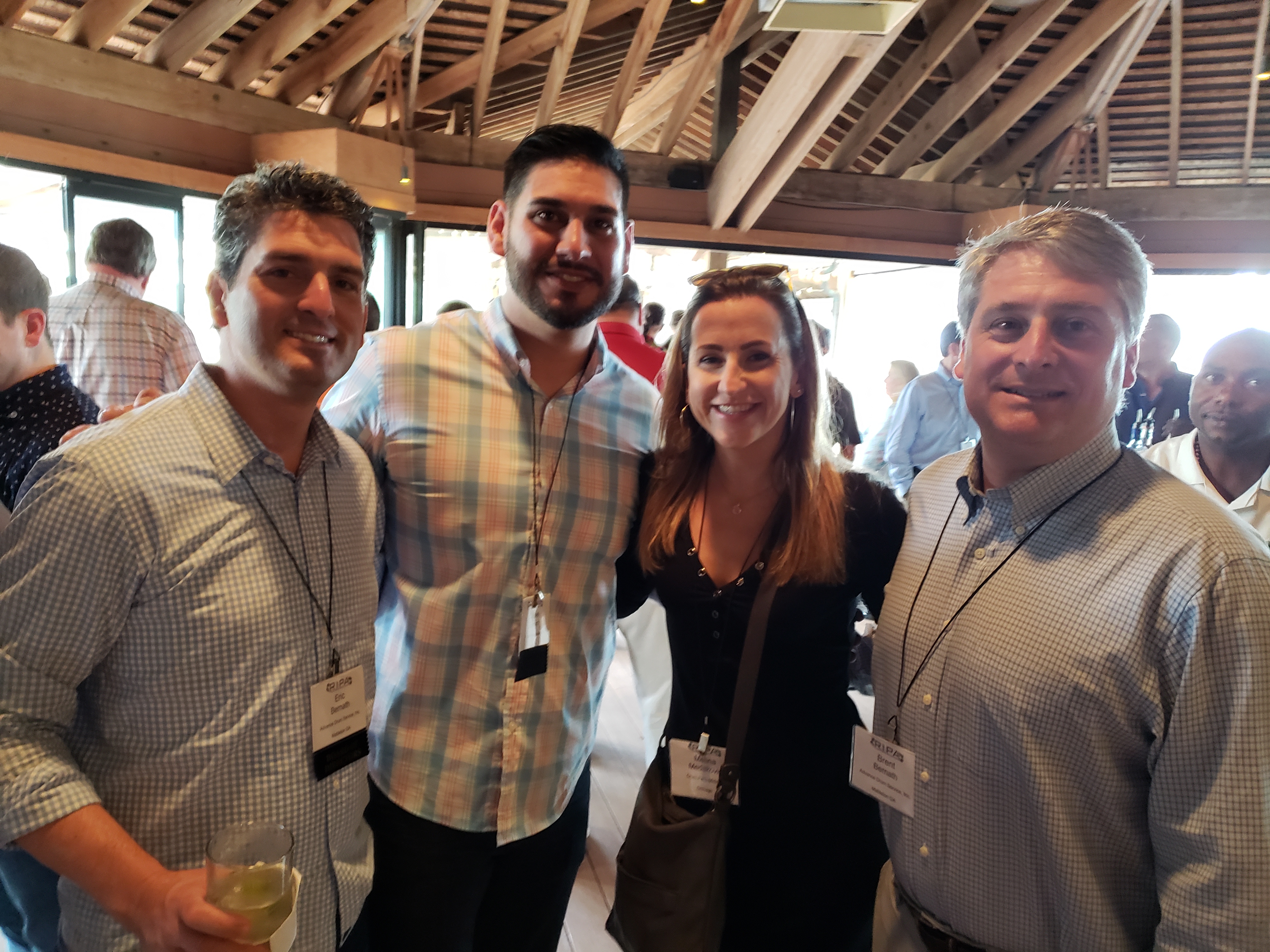 Monday's sessions began with a meeting of the Steel Drum Product Group.    Chair Barry Wingard  led a discussion of steel markets and the outlook over the near term.  The outlook generally was described as optimistic for reconditioning.  It appears that high steel prices are not going away any time soon.
Members were provided updates on several RIPA petitions being considered by U.S. DOT including one to allow leakproofness testing with ultrasonic sensors and another to amend the overly strict standard for steel surface adherents after reconditioning.  Progress is reportedly being made, although regulatory actions  lately have been moving slower than usual, even those that would be beneficial to industry.
The IBC Product Group discussed Special Permit 16323 which allows permit holders to install brand new IBC bottles without leakproofness testing.
Members were then advised of a proposal being prepared for submission to the International Electronics Commission that would establish a standard for testing the electrostatic properties of composite IBCs.   Electrostatic properties are important safety concerns  in certain filling and discharging situations.    An electrostatic charge could ignite flowing and contained material causing a fire or explosion.
Mr. Chris Lind, former Technical and Regulatory Director at Mauser, made a presentation (see HERE) on the proposed electrostatic standard as well as developments regarding Antistatic and "Static Dissipative" IBC designs.   He also described UL or FM Certified IBCs that are also NFPA  (fire code) compliant.
The proceedings then moved into the Product Group Plenary session.  RIPA President Paul Rankin described an effort by both RIPA and IPANA to convince DOT that it can extend, for many proven design types, the period be-tween the UN recertification tests.  RIPA believes the current annual test cycle is wasteful and does not bring about any commensurate benefit in terms of enhanced safety.   Mr. Rankin reported that DOT has been receptive to the idea, but cautious and in need of data to support such a move.
Attention then turned to RIPA's ongoing discussions with EPA on the agency's empty container rule and attempts by certain EPA enforcement personnel to apply its provisions in unintended ways.
Following the Product Group sessions was a special presentation from RIPA member NLB Corp entitled "Training: Productivity and Safety in Ultra High Pressure and High Pressure Water Jet Cleaning Operations"  (see presentation   HERE ).   Additionally, the program featured a "Suppliers Showcase"  where several RIPA Supplier Members took a few minutes to describe new products and services.  Presenters here included Enterprise Marking Products, ICS– Stainlez and Catalytic Products International.
In the afternoon, the RIPA Board of Directors met to tend to a number of issues including meetings, finance, membership, awards, and overall policy on regulations, legislation and standards.   As has been a long-standing practice, several additional RIPA members attended as observers.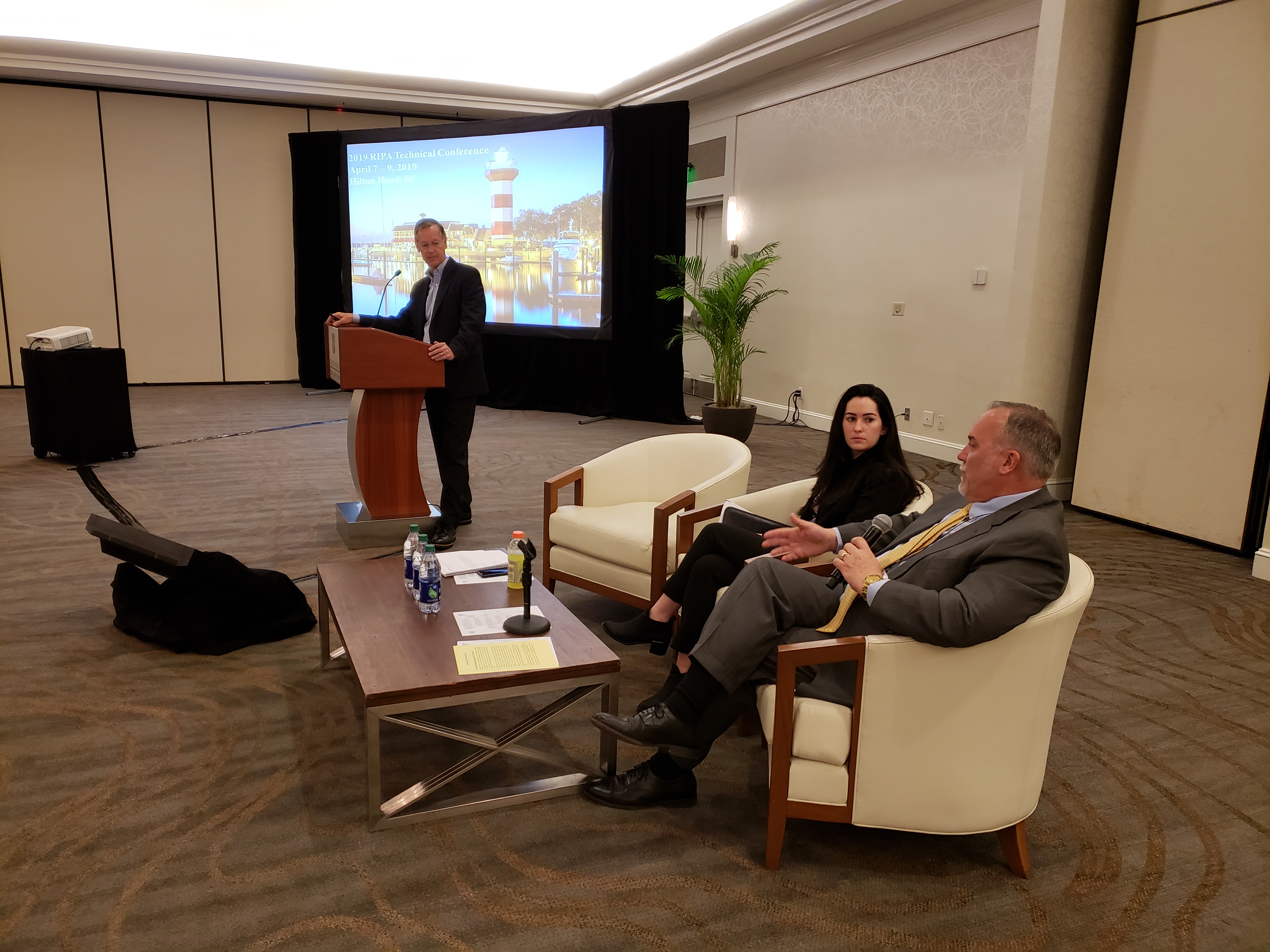 The next day's Main Program began with welcoming remarks, updates and introductions from Chair Brian Evoy.   Then RIPA welcomed  Mr. Bill Schoonover, Associate Administrator for DOT/PHMSA's Office of Hazardous Materials Safety.    See more on Mr. Shoonover's visit, as well as details on the media training session that followed, in  the Chair's Column just below.  Meanwhile you can see DOT's presentation  HERE  and the crisis communications presentation  HERE
Chair's Message    – Brian Evoy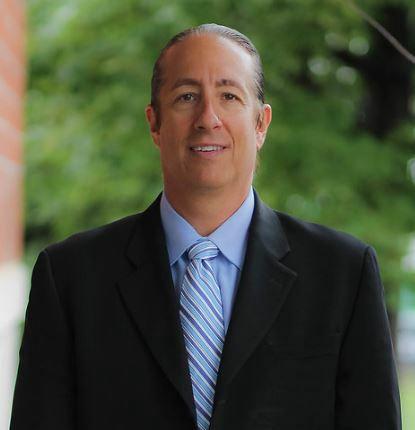 I wish more RIPA members made the trip to Hilton Head, SC to take part in the 2019 Technical Conference.  The meeting was one of the best we've had in years.  Not only was the venue wonderful, the quality of the presentations was over the top.
We were honored to have Mr. William Schoonover, Associate Administrator, Office of Hazardous Materials Safety and a rising star in the Agency's rulemaking section, Ms. Shelby Geller, take part in our meeting.  It's not often that the person responsible for overseeing the entire federal hazmat program spends the better part of an hour talking with our association, so his visit was truly special.
Importantly, Ms. Geller and Mr. Schoonover brought us a lot of very good news.     RIPA's two active petitions for rulemaking (ultrasonic testing and steel drum coating removal) are being actively considered and we hope to see them in a soon-to-be-released rulemaking.  I sensed a bit of caution on timing, however.  Ms. Geller included in her presentation an interesting slide (see page 6) describing the incredibly complicated path a proposed rule must travel to be published for public comment.  Just for fun, I counted the number of signatures that must be obtained from DOT offices before a draft rule can even go out to the Office of Management and Budget for its review – 13!  That's right – a draft rule must be agreed to by 13 DOT offices before it goes out the door!  And that is just part of the overall process.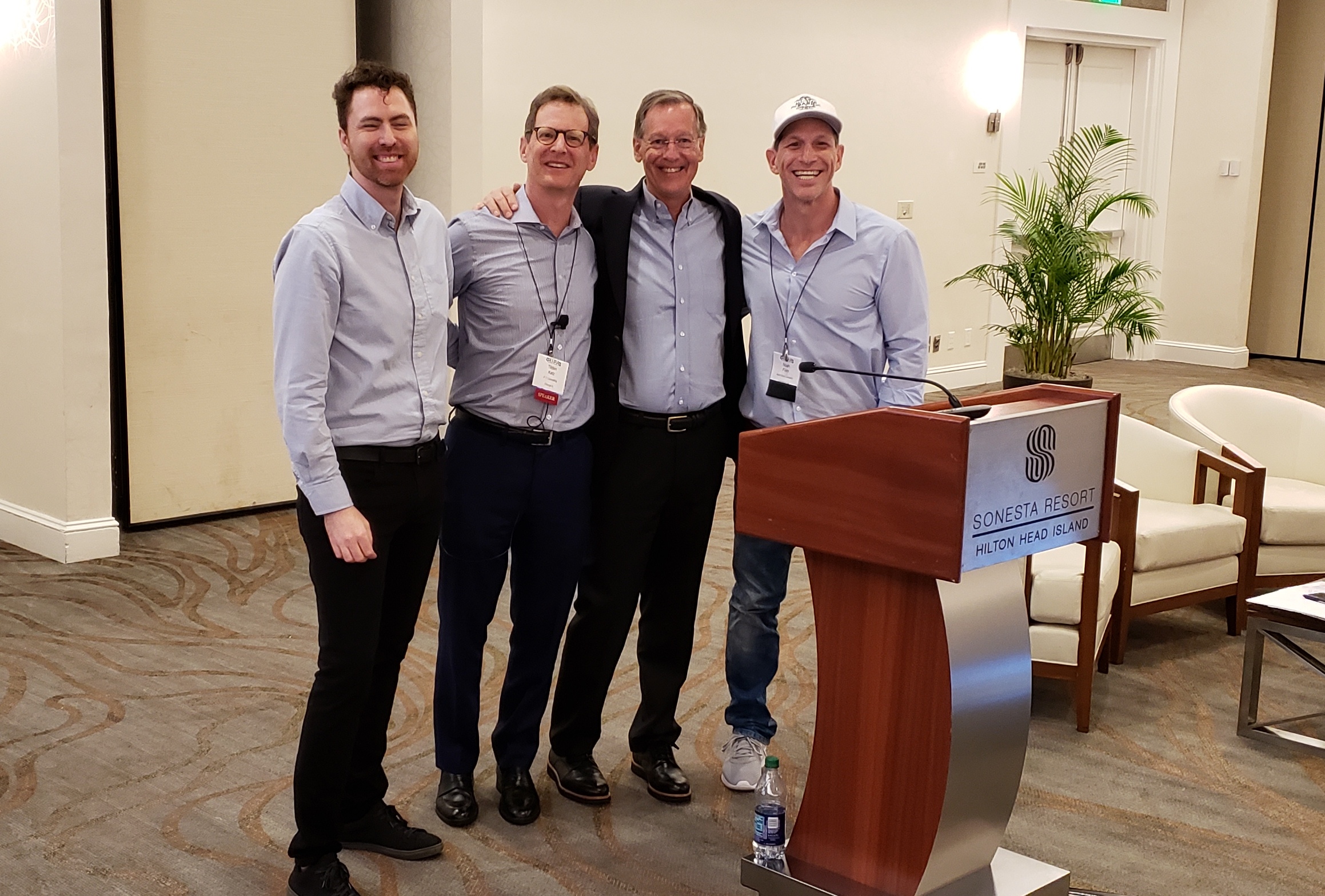 We also had a great presentation from our partners at FTI – the company helping with the "No More Direct-to-Scrap" program – on how to prepare for an emergency situation at your facility.  Although the presentation itself was highly valuable, the fun was watching Noah Flom and Paul Rankin try to navigate a mock-emergency in real time.  Hilarious – and instructive.  Importantly, RIPA is going to work with FTI to put together a program on emergency management that will be made available to every member.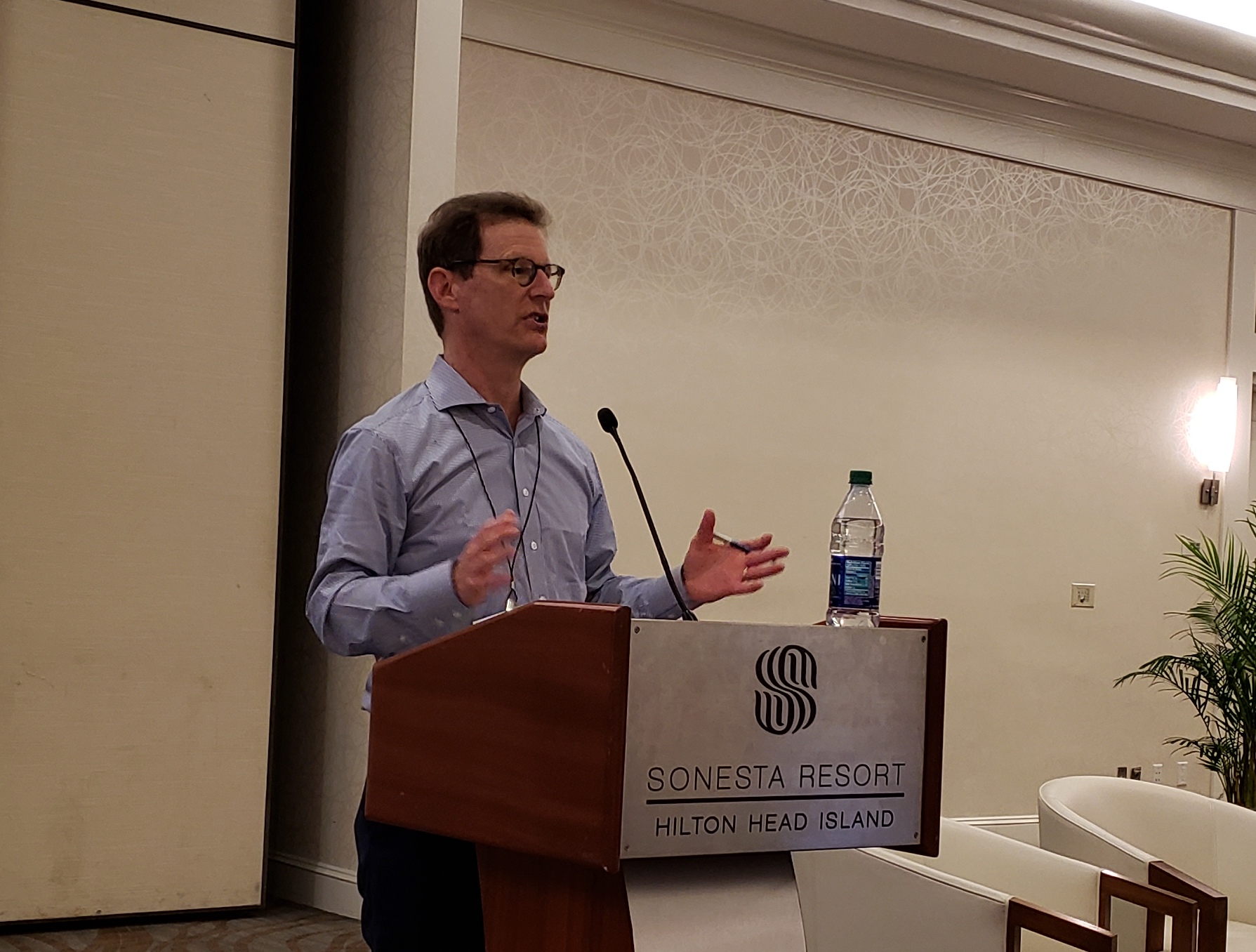 Importantly, we also received an update from Paul Rankin and RIPA General Counsel Rick Schweitzer on the status of our discussion with EPA on managing empty containers.  A full update is in the April RIPA newsletter (available on the website), but I want you to know that we have made great progress with the Agency on this matter and are very hopeful that we can craft a nationally recognized empty container management plan that allows all reconditioners to operate in much the same manner as we do today.  Almost certainly EPA staff will ask us to do a bit more training of our employees, but we hope that we will not be forced to handle non-compliant incoming containers as hazardous waste.
Lastly, I want you to know that the association is healthy and in a strong financial position.  We will be reviewing our dues structure this year to be sure that the massive consolidation of the past 24-months does not create future financial problems for the group.  To this end, I have asked William Dworsky to chair a dues committee and report its findings to the Board at the July summer meeting.
Have a great day!       — Brian Evoy
REUSABLE INDUSTRIAL PACKAGING ASSOCIATION
51 Monroe Street  Suite 812
Rockville, MD  20850
301-577-3786
Copyright © 2018 Reusable Industrial Packaging Association, All rights reserved.
You are receiving this email because you are a member of the Reusable Industrial Packaging Association.Our mailing address is:Reusable Industrial Packaging Association51 Monroe StreetSuite 812Rockville, MD 20850Add us to your address bookWant to change how you receive these emails?
You can update your preferences or unsubscribe from this list