2019 RIPA TECHNICAL CONFERENCE

Sunday April 7 – Tuesday April 9, 2019
Sonesta Resort
Hilton Head Island, South Carolina
We are pleased to announce that RIPA's Spring Technical Conference will be held this year at the gorgeous Sonesta Resort Hilton Head Island, South Carolina.
Click    HERE    to register for the conference and to connect through to the hotel's RIPA reservations page.
Sonesta Resort Hilton Head Island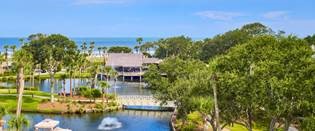 130 Shipyard Drive
Hilton Head Island, SC 29928
843-842-2400
The RIPA room rate is $189.00 and is available 3 days pre- and 3 days post- event  BASED ON ROOM AVAILABILITY.
Please note: if you have ANY trouble booking, please call Bonnie Cunningham (RIPA Meeting Planner) at 203-524-0674 or [email protected].
For travel planning purposes, the basic program is here:
Sunday April 7
Golf Outing                                    11:00 am
Welcome Reception                     5:30 pm
Monday April 8
Product Groups and Plenary      8:30 am
Luncheon                                      12:00 pm
Board of Directors                        1:00  pm
Reception or Off-Site Event        5:30 pm
Tuesday April 9
Main Program                                 9:00 am
Lunch ("Grab-n-Go")                    12:30 pm
If you are using the Savannah, Georgia airport, provide yourself at least 50 minutes driving time to / from the hotel.   There is also a regional Hilton Head airport that may provide an alternative which is located approximately 15 minutes from the hotel
Also: Mark your calendars now for the 2019 Fall Annual Conference & Suppliers Exposition to be held October 2–4 at the Naples Grande Beach Resort in Naples, Florida.   The event will be held in conjunction with the IPANA Annual Conference.   Details on accommodations and other logistics are to be announced in the coming days.
REUSABLE INDUSTRIAL PACKAGING ASSOCIATION
51 Monroe Street  Suite 812
Rockville, MD  20850
301-577-3786
Copyright © 2018 Reusable Industrial Packaging Association, All rights reserved.
You are receiving this email because you are a member of the Reusable Industrial Packaging Association.Our mailing address is:Reusable Industrial Packaging Association51 Monroe StreetSuite 812Rockville, MD 20850Add us to your address bookWant to change how you receive these emails?
You can update your preferences or unsubscribe from this list