Registration NOW Open for RIPA 77TH Annual Conference
October 24-26, 2018
 
THE HOUSTONIAN HOTEL, CLUB AND SPA
 
Houston, Texas
 
ROOM CUTOFF DATE IS SEPTEMBER 26
Attention All RIPA Members and Guests!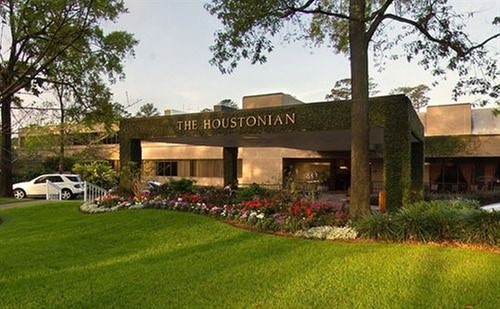 Registration is now open for the RIPA 77th Annual Conference in Houston, Texas.
Go      HERE    to begin your registration.    While registering, you will be able to make your room reservations .   The RIPA rate is $209.00  and – based on availability – it's offered for 3 nights before and 3 nights after the official conference dates, October 24-26, 2018.
You can also link to the hotel    HERE     or call  713-685-6810   during business hours.
As in past years, the conference will be co-located with the IPANA Annual Conference so that the two groups can share in certain sessions, presentations and social functions.
Also, as in past years, the event will feature the 2018 Suppliers Exposition which has proven to draw a crowd.  (Invitations to reserve free exhibit space will go out in a couple days.)
An Accompanying Persons tour and luncheon is scheduled for Thursday, October 25th.  ("Accompanying Persons" include a spouse, family member or friend – but does  not include other company employees.   Employees register as full registrants.)
Thursday night's Chair's Reception will feature the Morris Hershson Award of Merit, this year's honoree being Mr. Barry Wingard, EarthMinded Drumco of AR.   Join in the celebration and recognition of Barry's many contributions to the association and the industry.
A special "TopGolf" outing is being arranged for those who wish to participate on Wednesday October 24th.
Speakers for the Main Program include Keynote Speaker Mr. Charles Veniez, President, Reconditioning Group, Industrial Container Services.   Other speakers include Mr. John Packard, President and CEO of Steel Markets  as well as a key expert from Exxon-Mobil who will make the presentation: "2018 Outlook for Energy: A View to 2040". 
On Thursday afternoon in RIPA's Plenary Session, there will be a special workshop on  auditing for Environmental, Health and Safety (EHS) issues at a reconditioning facility.  In a return engagement, Mr. Jim Curtis will  offer a "curb-to-curb" assessment of EHS issues and compliance.    We are also inviting DOT PHMSA personnel to sit down with members, as well as an expert on political matters who can discern what's trending toward the 2018 midterms.
Don't miss this exciting event.    We are expecting a strong turnout, productive sessions, lots of networking and lots of fun!
Also,  Thank you for your patience when entering your profile information to our new Registration Platform.   In your registering session, you can register as many people as you  like.  However, once you are done and logged out, you can add someone by starting their registration as a stand-alone registration.
If you wish to amend a registration, contact Bonnie Cunningham at 203-524-0674.   Also contact Bonnie with any concerns about registration or room reservations.  
Please note:   As of October 10th, registrations will not be refundable as monies will have been contractually committed.   Prior to that date, refunds are available at 50%.
An Attendees and Exhibitors List will be distributed to all RIPA members in the days leading up to the event.
Reusable Industrial Packaging Association
51 Monroe Street  Suite 812
Rockville, MD  20850
301-577-3786